Cuba, a place to put on your bucket list, but you can cruise to it
Cuba is a favourite for Marella and Fred Olsen likes to add Cuba to their programme. The problem is, when you have seen it, you will want to go back and dance to the Samba on the largest of the islands in the Caribbean. As you can see below, Jean looks very comfortable in Ernest Hemingway's favourite bar and got a liking for the famous Mojitos. Lets just say vintage cars, eye dropping old mansions and architecture, rum, cigar factories, musicians and dancing do not start to do it justice. You will have to go back, we went back and toured, but without the video camera. They might not have a buoyant economy, they might not be able to get all the foods we have come to expect, but they have a culture and selflessness to be judged against. If we go back we will do the Hemingway in Havana tour, seen below in the Marella page.
MARELLA SAILS TO CUBA FRED OLSEN SAILS TO CUBA
Carnival's Fathom brand featured Cuba and the Adonia was seconded there before coming back to be sold. It was the first cruise ship in 50 years given permission to cruise from the USA (Miami) to Cuba. Havana is the first port used. The coastal city of Cienfuegos is the second port used and the centre of Cuba's sugar, tobacco and coffee trades. The island's second largest city, Santiago de Cuba, is the third port used where the Carnival Corporation has obtained berthing approval. Fathom is a cruise and help program, read more here. P&O do not currently appear to visit Cuba.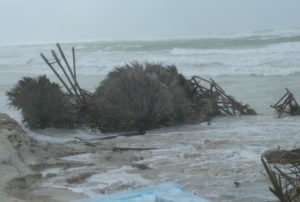 We had cyclone insurance. You might breeze past that one, but after the cyclone hits you certainly read the policy. We were totally unaffected, but for two days everything closed as it hit. The beach was a mess and there was a lot of clearing up to do, but that was not really an inconvenience and they are used to getting life back to normal, very soon.
But the benefits were that Sandals gave us a big contribution to our next stay at their property in Jamaica.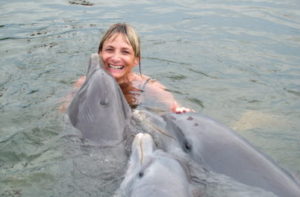 The immediate on land benefit was that whilst they said don't go out, everything is closed, the TV news said it was OK for a few hours so we went for a walk. The Dolphin park was literally just up the road and had been closed but the workers were still there, and for the few dollars we had on us, we were let in and swam for hours, alone, with the dolphins.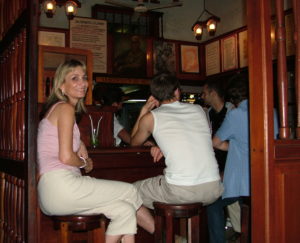 Hemingway's house was rather like the one he had styled in Key West and felt just as full of history, however it was his favourite bar which had some sort of magnetic attraction and it was there that I discovered Mojitos, plural!
Cuba is littered with mansions, and it is a term well considered because many are now in a poor state. They seem proud to render the history and proud that they got rid of the owners, but they are left with wrecks in many cases and you so so wanted to go in and feel the history. To smell and touch what went on because they were populated by many presidents and gangsters and no doubt held tales that could entice tours and tours of travellers.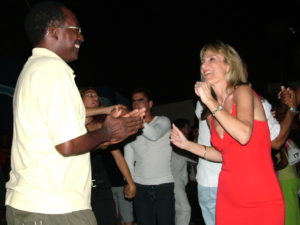 There is a lot to do and see and the alligator farm is just another of the many. The cigar factory is still so much of Cuba, the cars, the music and dancing. Cuba was and is enchanting and I can't wait to go back with a video camera.
If you can find this on a cruise I suggest you consider the cruise. So let me flag this up. The Adonia, which was one of P&O's smaller ships and one I love (especially the piano bar), was reassigned to a venture called Fathom in Cuba but is now back with the fleet.
Braemar and Boudicca ships often visits Cuba, check the site for details.
Clicking the DORIS VISITS COMPARE CRUISE DEALS BOX takes you to a variety of deals and explains how they are all found.
Fred Olsen cruises to CUBA click here.
P&O Cruises to CUBA Click here
Marella Cruises to CUBA – Click here
CHAT and share your love of small ships, and answer other peoples questions. Join the Fred Olsen Cruise Chat Facebook Group
Disaster in the Caribbean! The book series has been in the charts for months. Book 3 sees Violet with a new job on board and a new boss in the USA and Caribbean. It does not go well. Adult action romance on a cruise. Follow author Sally Katz by clicking her name and then on the author page on Amazon, click follow. Then as she releases a new book your are informed.
Marella Cruises to USA / Central America – click here to view Marella Cruise's own web site page for – Central America Cruise deals page