Every place on a ship is different which makes it so interesting. Just looking for the cheapest cruise price may not be the best answer to cheapest price. There are many things to consider on a ship which can be a small village or a large city, and you get what you pay for. Cruises costing £1,000 per night offer more than those at sub £100 per night (and ferries which also do great local cruises).
A cheap cabin means money saved to cruise more, but if you only cruise once a year you might want it to be special. You may want to have a cabin with a private balcony. But, you may spend so little time in the cabin that the ship decks are your balcony.
Money-wise here is the best deal – The 3rd and 4th person deal ! It means in the same cabin two extra people can cruise VERY CHEAP, and spread that cost over the 4 guests and it can be a very cheap cruise with a fight over who gets the best bed. But, whilst you can book a in inside cabin for two, and squeeze the 3rd and 4th for a very small fee NB:the third and fourth beds would be your sofa which would be made up for you every night- You could book a suite and squeeze in a 3rd and 4th. A suite!! Now, that can make having a great room cheaper than an ordinary room each.
Look at this choice of cabins on a typical Princess cruise which has 3rd and 4th person deals. You will see the same on P&O and other cruise lines. You may never have consider it so here it is.

If this is your first cruise there are a number of factors to consider, from tours to drinks, dress to ship, routes can vary from exploring cities to beaches. Read our new to cruising blog first. If you are a regular cruiser, you may want to look at the huge number of ships and places you can go, here is a useful tool that can find any ship to any destination.
CRUISE FINDER TOOL – ANY SHIP – ANYWHERE
CRUISE FINDER TOOL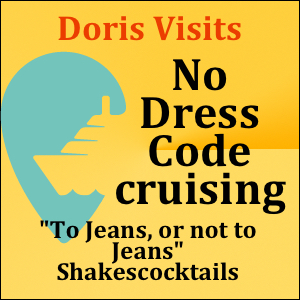 We also have a number of chat sites where you can talk with others, and you guys are the experts. You will see dress code is the biggest discussed issue. On the big ships you may be able to feel relaxed in Jeans, but only in restricted areas. That is fantastic and we say live and let live. Those areas can be enjoyed without dressing. However, all ships, even the ones with the easiest of dress terms DO have 'contractual' dress code rules that you agree to when booking. We suggest as you are paying for the whole cruise, dress to use the whole ship so check the dress code it is so easy to comply. The shops on board do a fortune in selling clothes to those who change their mind or get caught out. Ask a simple question, do you want to be confined to the buffet or eat free in the waiter service restaurant that has a dress code? Check.
There's a chat group for your ship – click here to find it
You may have a favourite ship and want to see its calendar for a whole year or more, then look at our future cruise menu which call SHOW ME THE BROCHURE! More ships will be added as our IT bods get to it.
A cruise is all about what it costs on board. With Marella tips and drinks are included, so the cruise may be a little more expensive. With Cunard there are compulsory tips added to each purchase at 15% and a room tip added to your bill. The tours can cost money, or you can get to the beach on a local $2 public bus. So, boxing clever by watching our destination films might save you enough to have the extra glass. Not only that the taxis and buses leave some places much earlier than you need, public bus you can choose.
Cruise Doris Visits Subscribe. Thank you
Please subscribe to the Doris Visits YouTube Cruise Destination Guide channel here


A cruise ship has many areas, a cabin under the football pitch, above the disco … so you can see like any village there are more expensive areas than others. Some agents may have taken on block some of these cheaper cabins. You may book one and hope for an upgrade but as you will see from the chat sites the upgrade may be a better room in a lesser position. Find your cruise on Doris Visits, the ship and destination, then compare, and we may already have a good price showing. If not book it via Top Cash back and get a discount only they can offer by giving you cash back.
Drinks packages mean a package of maybe wine bottles which when bought together save on buying them separately, just as a card for the coffee shop. This is a good way of using your on board spend. The Fred Olsen all inclusive drinks package is a drinks deal offered with many cruises. FRED OLSEN CRUISE DEAL @ THOMAS COOK Few ships allow you to take drink on board that is your own, like restaurants and hotels, there can be a corkage charge. P&O is one of the most leanient.
TAKING DRINKS ON BOARD ? CAN I ? HOW MUCH ?
Our list of port guides and information grows daily. But knowing how to use the Metro system in Barcelona not only saves money it gets you closer to the Sagrada Familia that the coach can! And the bust to Athens can save you a fortune.
DORIS VISITS WESTERN MEDITERRANEAN MENU OF PORT GUIDESDORIS VISITS EASTERN MEDITERRANEAN MENU OF PORT GUIDESDORIS VISITS CARIBBEAN MENU OF PORT GUIDESDORIS VISITS CANARY ISLAND MENU OF PORT GUIDESDORIS VISITS FJORDS MENU OF PORT GUIDESDORIS VISITS BALTIC SEA MENU OF PORT GUIDESDORIS VISITS BRITISH ISLES CRUISING PORT GUIDESDORIS VISITS NEAR UK CHANNEL + SHORT CRUISE W.EUROPE MENU OF PORT GUIDESDORIS VISITS SHORT CRUISE WEST COAST FRANCE PORTUGAL MENU OF PORT GUIDES