Like many regular cruisers we have been wowed by a lot of shows and great acts, but this beats all the shows we have seen. Astonishing premiered recently and is now playing on the Britannia, the Azura and Ventura. It is a huge leap forward just as cruising and P&O take a leap forward.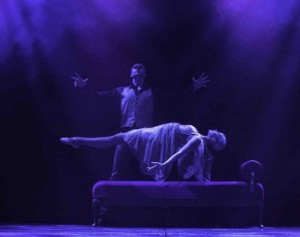 When on board the Captain announced that the Oriana was going, and that new features would be added to the current ships to match the excitement of the IONA.
Astonishing is the start, because the magic and illusion show produced by BAFTA-winning magician, presenter and entertainer Stephen Mulhern and colleague Jonny Wilkes have come up with a show that is, truly astonishing. The choreography has also stepped up with choreographer to the stars Paul Domaine. This is slick, well sung, well danced mind-blowing show of trickery devised with master illusionist Guy Barrett. The result is a multi-sensory show done with panache that works from every angle, and it has to because all three shows are full with standing room only.Find your ship's chat site + share your pictures + experiences to help others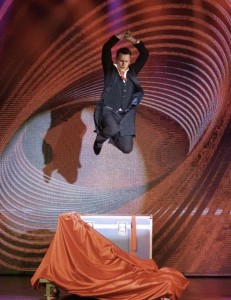 We sat with guests and friends and all were amazed. To think this entertainment is for free on the larger P&O ships, and just part of a huge entertainment program, there is no way you can possibly do it all. Upgrades to the projection system and back wall allow the film clips to interact with a fabulous new light show. But this isn't just re-fit upgrades, this is part of a master plan to go a few steps better. Some of you will have seen the Robbie Williams tribute at sea.
Jonny Wilkes is often reported to be Robbie Wiiliams best friend and sang Me and My Shadow with him, and had a hand in a few hits. He also wrote an adult panto with top top film director, and theatre writer Paddy McGuiness. Things don't just burst out of nowhere, this is years of discussions, contracts and developing, then changing technology on board to make it work. Top marks.
Photographs from P&O Press Office – with thanks
Cruise Doris Visits Subscribe. Thank you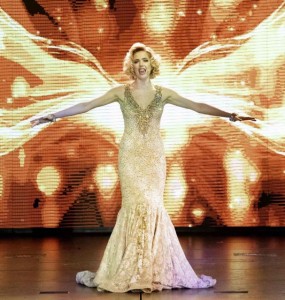 On this trip we managed to film a suite and a balcony cabin, as well as more films from St Petersburg. We have the Catherine Palace and the Peterhof Palace. In Stockholm Jean was blown away by the VASA museum.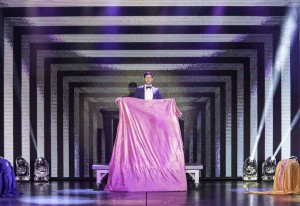 We went to a 14th Century restaurant in Tallinn and walked to Grenen in Skagen as well as found and filmed the Teddy Bear Museum (you missed that !) and Archer's House. We have a film of Rostock now that Britannia has broken the rules and Captain Paul Brown got the ship into Rostock which doesn't take ships that big. Plus we filmed the Kong's Palace in Copenhagen, a film on Tivoli, filmed the wooden rollercoaster ride and a social film on how to walk in the steps of Hans Christian Anderson.
Great trip, as always a great ship.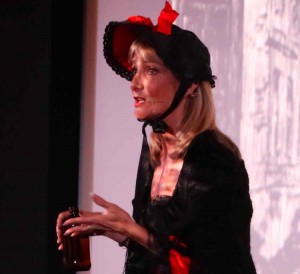 Fabulous entertainment manager Neil Oliver and our own Jean Heard played five shows to audiences that saw another side of our presenter and were amazed. Where ever you are going in the Baltic we have it covered and don't forget the chat sites.
Where are you going? Use Doris Visits to research. EASY HELPFUL FILMS & GUIDES TO ALL DESTINATIONS. These are just a few – Please share Doris Visits with others.
EAST MEDITERRANEAN
MALTA SICILLY VENICE ZADAR DUBROVNIK ISTANBUL MYKONOS SANTORINI CROTONE CORIGLIANIO CALABRO RAVENNA ROVINJ RIJEKA ŠIBENIK SPLIT HVAR KOTOR SARANDE CORFU CEPHALONIA ZAKYNTHOS OLYMPIA GYTHIEO ATHENS – PIRAEUS KUSADASI – EPHESUS RHODES CANAKKALE – GALLIPOLI IZMIR BODRUM MARMARIS ANTALYA CRETE – Chania, Souda Bay
CARIBBEAN
ANTIGUA ARUBA BAHAMAS BARBADOS BERMUDA BONAIRE CANAVERAL COSTA RICA COLUMBIA CURACAO CUBA DOMINICAN REP – AMBER COVE GRENADA GUADELOUPE JAMAICA KEY WEST MARTINIQUE MEXICO NEW ORLEANS PANAMA St THOMAS St KITTS St LUCIA Sint MAARTEN St VINCENT (& Bequia) TORTOLA TRINIDAD & TABAGO
BALTIC
AABENRAA AARHUS AARLBORG AMSTERDAM BRUGES COPENHAGEN FREDERICIA GDANSK GOTHENBURG HAMBURG HELSINGBORG HELSINKI HUNDESTED KALUNDBORG KIELE KLAIPEDA MALMO MARIEHAHN MURMANSK OSLO RIGA RØNNE SKAGEN ST PETERSBURG STOCKHOLM TALLINN TRAVEMUNDE VISBY WARNEMUNDE/ROSTOCK