Jon Fisher is without doubt the foremost Gary Barlow tribute.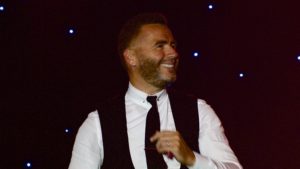 It is amazing just how like Gary Barlow Jon is, from his mannerisms, to looks and voice. Jon works just about everywhere but is flown between the cruise ships like a rock star and is on many of the P&O ships. I had to laugh when we were recently on board with him and pulled into Bergen, with a Princess ship alongside featuring Tony Fisher the foremost Robbie Williams. Had I not had to film Bergen, I would have filmed them as it had to be a mad evening.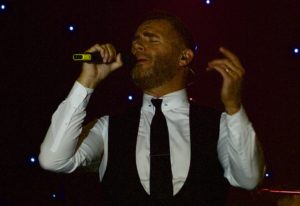 Jon is a nice guy and I guess that has to be the case to be taken as Gary Barlow. He is about the same age, also has a young family and also spends his life travelling and singing. Amazingly he also finds time to respond on Facebook, so here is where you will find him and he normally posts where he is. He is also probably as hard working as Gary Barlow.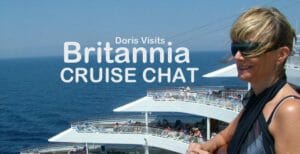 Did you see him on the Britannia? Share here by clicking the picture. It won't surprise you that he was on the 'Bradley Walsh The Wife's New Shoes UK Tour', but Tucker has toured with some legendary greats. Let's chat. or CHAT AZURA.
Officially recognised as one of the country's leading tribute acts, John is an act not to be missed if you are lucky enough to have him appear on a ship with you. He can be booked via the Tucker Agency which is run by comedian Tucker.
Cruise Doris Visits Subscribe. Thank you
We had a great week with him, and dinner in Sindhu with Manuel Martinez and Jean Heard. Next time we will try and interview him. Please share this page.
If you enjoy seeing more about the entertainers you see at sea, then take a look at our show cast! Here is our growing menu of those who work at sea.
CRUISE INSURANCE THAT EVEN THE CRUISE SHIPS SELL, AND WE ADD NOTHING ON, JUST CLICK HOLIDAY EXTRAS – OR OUR BLOG


Check out some of the great Cruise Routes, our concise films of what a ship offers when it takes a specific route. These are typical routes but we do have films to help cruisers on every popular cruise destination in the world.
Want to look around the ships, take a look at our ship tours.