The flagship ship Bolette shares the name of Fred. Olsen Jnr's great-great-grandmother. Fred. Olsen is a family company. The classic, elegant ship has 690 cabins, can travel at high speeds, enabling us to reach destinations quicker. The Observatory has large panoramic windows, and it has a wonderful three deck atrium. The Auditorium hosts cooking demonstrations as well as specialist enrichment talks and evening movie nights. The Lido Bar and swimming pool are on deck 8. Fred Olseon Criose Chat – Bolette, Borealis, Balmoral, Braemar
DRESS CODE – Evening wear is simple on a Fred. Olsen cruise: most evenings are Smart Casual with a Formal Night or two providing the chance to dress up. And just to add some fun to the cruise, there may also be some optional Theme Nights on longer sailings. Cruises of six nights or longer will have at least one Formal Evening – Most men opt to wear either a dinner jacket or dark suit and tie. Ladies are often seen looking fabulous in anything from a cocktail-style dress to a full-length ball gown or evening dress.
SMOKING – Fred. Olsen operates a strict 'no-smoking' policy in all inside areas. Smoking will only be permitted on cabin balconies excluding Terrace Balconies, this is a policy that causes some travellers to consider other cruise lines where the next cabin cannot do this.
Fred Olseon Criose Chat – Bolette, Borealis, Balmoral, Braemar SHIP TOURS help you choose your next ship Aurora Ship Tour Marella Discovery 2 Cunard Queen Victoria Arcadia Ship Tour Every cruise ship and every fleet listed here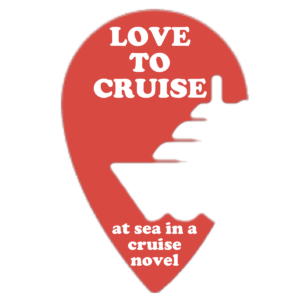 You may have seen cruise thriller author & movie maker Stuart St Paul – click here on a ship giving an after-dinner speech or a talk with a book signing. Crime novels are a whole new experience. You may not have been to the ports in the novels, you certainly won't have been to the parts of the ship they use but they take you there. Stuart's page is here. The cheapest way to buy his cruise thrillers is the KINDLE BOX SET, all six cruise thrillers for the price of two.