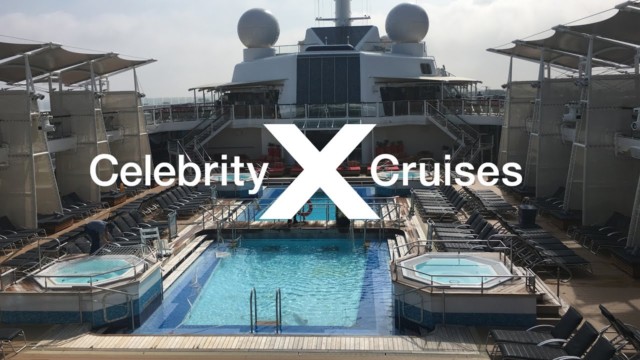 CELEBRITY SILHOUETTE – Doris Visits takes a look at the Celebrity Silhouette which, is a Solstice class ship that carries 2,885 passengers a few more than the past ships in this class. It has 1,210 including a great entertainment team that centre around the three tier theatre where they offer the best acts. Celebrity Cruises has five ships in this class, Silhouette's her sister ships being Celebrity Equinox, Celebrity Eclipse, Celebrity Solstice and Celebrity Reflection. Like the other ships it can cruise at 24 knots.
This class of ship offers wide variety of stateroom categories, including Celebrity Cruises' signature Concierge Class and the new Aqua Class which includes access to some spa elements and the Persian Garden and Blu restaurants. It has a fantastic wine cellar and 50 beers from around the world.
Again, as with many of the Celebrity ships it has a real grass lawn or half an acre and there is a grill and a Porch restaurant at the Lawn club which takes place of the glass blowing found on other ships. The Lawn Club also has an art studio. Elsewhere in the ship there is the internet cafe and Apple store and 12 restaurants. Don't forget to double check your packing, and maybe look at our packing tips.
Cruise Doris Visits Subscribe. Thank you
Their ships are stylish and contemporary. They offer a good service but check with us for the best price. Click here to compare. If you are worried how to choose which cruise, which ship and where to go, take a look at our how to choose a cruise blog.
DORIS VISITS COMPARE CRUISE DEALS BOX takes you to a variety of deals and explains how they are all found. We occasionally have Celebrity Cruises we can offer.
CHAT and share your love of small ships, and answer other peoples questions. Join the Fred Olsen Cruise Chat Facebook Group
Disaster in the Caribbean! The book series has been in the charts for months. Book 3 sees Violet with a new job on board and a new boss in the USA and Caribbean. It does not go well. Adult action romance on a cruise. Follow author Sally Katz by clicking her name and then on the author page on Amazon, click follow. Then as she releases a new book your are informed.
Marella Cruises to USA / Central America – click here to view Marella Cruise's own web site page for – Central America Cruise deals page