The Crystal Endeavor is a luxury Ice Class yacht. Crystal Endeavor doesn't just break boundaries, it sails far beyond them.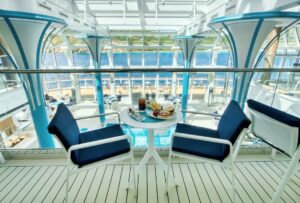 As the world's most spacious luxury expedition yacht, Crystal Endeavor welcomes guests to experience an unprecedented definition of luxury travel. On your journey to remote wonderlands, enjoy a newfound level of all-inclusive luxuries offered exclusively by Crystal. From high-tech adventure toys and complimentary shore excursions to one of the highest staff-to-guest ratios in the industry, step onboard and experience the Crystal Difference.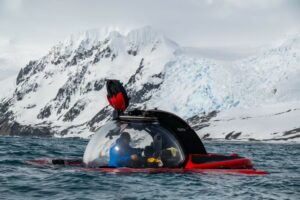 MIAMI, November 18, 2021 – It was a historic day for Crystal as its award-winning luxury expedition yacht, Crystal Endeavor, departed the Port of Ushuaia at the southernmost tip of Argentina on her first-ever expedition voyage to Antarctica.
Check the ship on our menu to see where she is now.
Our page on cruise insurance & antigen testing: click> INSURANCE & TESTING
See my cruise and port accurate mystery thrillers in paperback and eBook Some in large print & as audiobooks. They are all set on a cruise and written like movies or TV series. Well, that is where I spent the last 50 years! The income is reinvested into this cruise site.
CHAT GROUPS – a fantastic way to help others and a place to find answers.
LUXURY ADULT Cruising Chat – this group is for guests who experience yachts, super yachts and the many luxury ships. Emerald, Paul Reisen, Ponat, RSSC, Seabourn, Celebrity, Silverseas, Sovereign, Hapag Lloyd and many others