Why cruise? And how did Jean and Stuart first cruise? … on a world cruise…. and on which ship? Known to us as Ship 1 not series 1, and Emergency Lifeboat 1, not Episode 1, we still get to use the industry standard of S1 E1…
Up a few days early to establish links between all the usual publishers and test that everything works… here is the first episode.
Search for the great cruise novel Cruise Ship Heist
Below we add longer versions of the content you find in the podcast.
Stuart and Jean ask, why cruise? And Jean explains how she thought she was not a cruiser – until she cruised. As accidental cruisers, Stuart was sent to a leg of a world cruise by the ITV press department to talk about the Emmerdale Plane crash … and Jean almost didn't go with them.
They talk with cruising actor Robert Daws, star of Casualty, The Royal, and Holby City. He is an often-seen celebrity lecturer on ships and talks about his long and star-studded acting career and his love for Gibraltar, the base for his cosy crime novels. The full in-vision interview done on the Spirit of Adventure in the library is here.
Cruise Doris Visits Subscribe. Thank you
Then Jean talks to Diz at the church in St Kitts, where she nearly rang the church bell and had the town re-setting their watches. See the full-length St Kitts film of the port, town, the church tower, and a trip to the beach by taxi and another by boat.
Cruise Doris Visits Subscribe. Thank you
Then there is a technical tip from David. All in a wonderful 20-minute podcast that this week is released Friday evening for technical testing and connections, ready for the Sunday morning release.
The first episode has been a lot about learning how the podcast connects to all the distributors from Apple to Google, from Spotify and beyond. As it will no doubt take a while to get these links working, the first podcast has gone up early.
Next week, we look at Strictly Come Dancing on board ship and explain how it is done. We look at the P&O Britannia as it featured SCD. Then we add in a few surprises and talk about pre-Christmas cruises; whether in the Caribbean or at the European Christmas markets.
Twelve episodes of the podcast have been planned but getting them done and up while on board ship and all the other technical challenges may test us. We aim to bring the moderators of our chat groups into the chat as well as some cruisers we find out and about.
Finally, Stuart reads Chapter 1 from his cruise novel Cruise Ship Heist. For the audible trial click here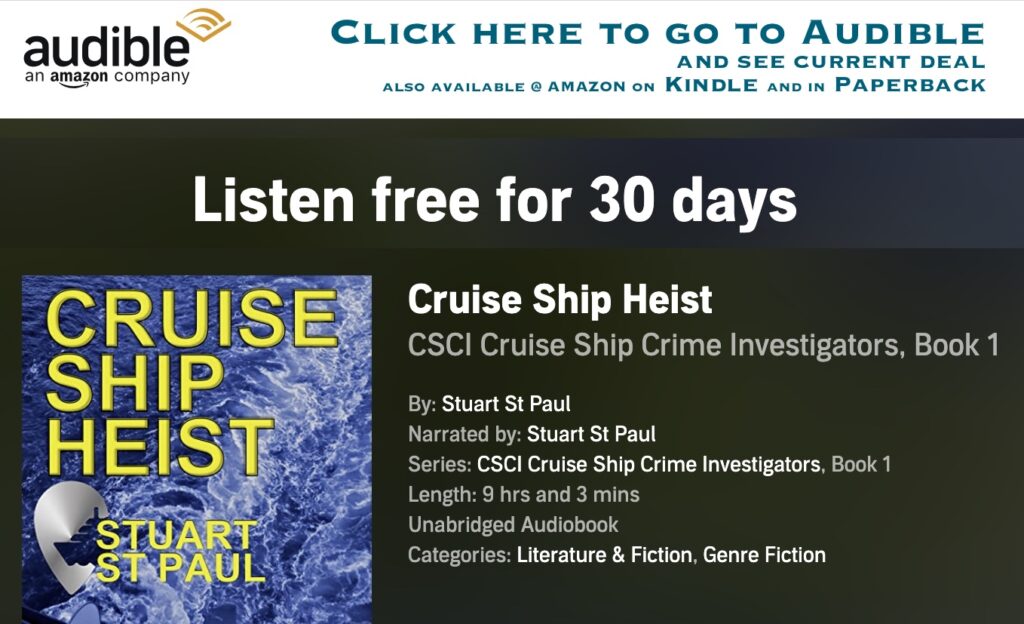 Next week Stuart and Jean talk about Strictly Come Dancing on the ships, Jean does a class with Jeanette. They talk a TV show in a cruise destination, and then the Christmas markets and more.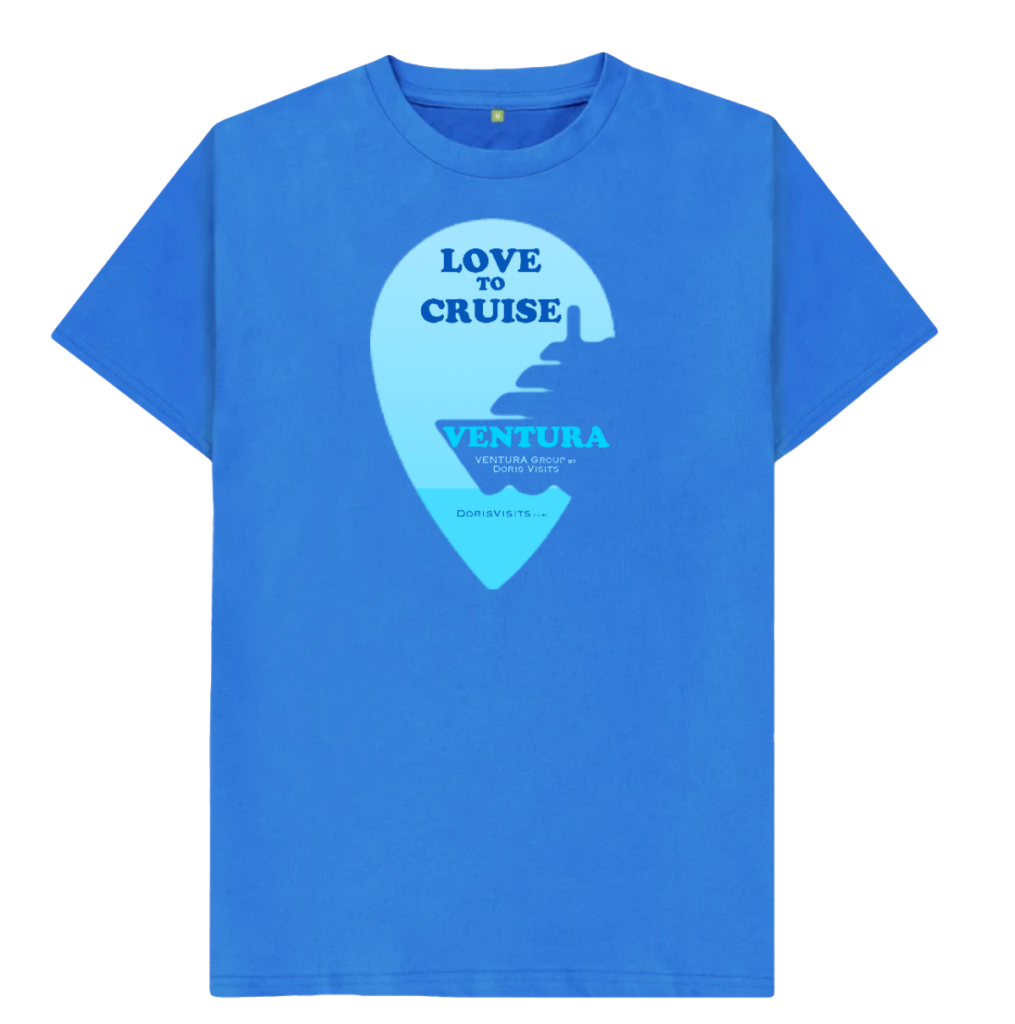 Enjoy Cruising, and please share our great Port films on our Doris Visits Youtube Channel
Cruising with Doris Visits is the cruise podcast of cruising podcasts, it is the cruise talk show full of cruise fun and cruise information
Cruise wear, cruise T-shirt, cruising podcast, cruise podcast, cruise fun, cruise talk show, cruise show, cruise fun, cruise information