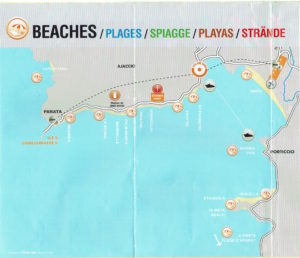 Our ship stopped at Corsica as an unexpected added bonus on our Mediterranean cruise, it is a great city to explore walking. The winds were too strong for the ship and tenders to go in at Cannes, so to avoid wasting a day at sea the ship took us to the French island of Corsica with its wonderful beaches. Arriving at 0930hrs and leaving at 1730hrs this could be a relaxing day at the beach before hitting La Spezia for Pisa or Florence and Civitavecchia for Rome. Or sample the fresh fish. We had a wonderful fish platter on the sea front with some Rose wine in a truly idyllic setting overlooking the sparkling Mediterranean sea. See our film.CHAT GROUP – Cruise the Mediterranean Chat – New Group, be one of the first to join and start a thread on your forthcoming or past cruise by number – – CLICK HERE TO SHARE & CHATAjaccio is the cruise port. The harbour is very picturesque, and the winding streets are full of pavement cafes, local shops, and restaurants. We took a little road train around the town to orientate ourselves. Napolean was born in Ajaccio on August 15, 1769 (the year after Genoa sold the island to France) and it is obvious that they are very proud of him. We take you round his house which is now a museum. After a time spent on the continent due to the family's allegiance with the French Republic, they returned taking the house back in 1797 having it improved and enlarged. Napoleon spent a few days there on returning from Egypt in 1799. However, he was destined never to set foot in Corsica again. There are statues of him, streets named after him, paintings of him all over Ajaccio. The house has several pieces of furniture from his time there and some he took there for his mother.
Cruise Doris Visits Subscribe. Thank you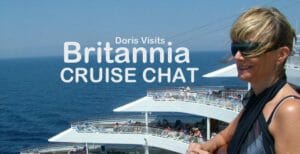 The market is bustling and colourful, a great place to while away an hour. Ajaccio is a very relaxing cruise stop. Even if you just fancy sitting on the beach and reading a book it has something for everyone and for us it was an unexpected bonus. Our vote, better than Cannes but we have done twenty years of film festivals there.
You can also get to Southampton Cruise Terminal by coach so, so cheaply have you ever considered it? Doris Visits allows you to SEE THE CRUISE BEFORE YOU CRUISE THE SEA. We have videos of all the major cruise stops in the world. Please follow us on Facebook and Twitter and share.
Cruise Novel. American Portrait.
SEE THE CRUISE BEFORE YOU CRUISE THE SEA. We have videos on every major cruise stop in the world. Please follow us on Facebook and Twitter and share.P&O Cruises cruises to Corsica – view P&O Corsica cruises here Fred Olsen cruises to Corsica – view now on the Fred Olsen site here Saga Cruises to the Mediterranean – view there site here by clicking now Marella Cruises to the Western Mediterranean – click here for Marella Cruise's own web site page for – Western Mediterranean Cruise deals pageHow to access these deals – use the click here and when on the page, click the brown bar 'see all cruises' just above the pictures of the ships. That will take you to the deals we have.
Powered by GetYourGuide. Become a partner.