Alicante – a city and a port on the Costa Blanca. The Mediterranean is a very popular cruise route and Alicante is almost always on it somewhere as the second stop after either Gibraltar or Lisbon or it could be after Malaga or Cartagena. All feature in our guides of the Spanish section of the Mediterranean. We arrived around 8 am and had to re-board by 1630hrs, that is fairly standard. This stop is almost certainly always on the Strictly Come Dancing route because it fits the schedule of changing stars.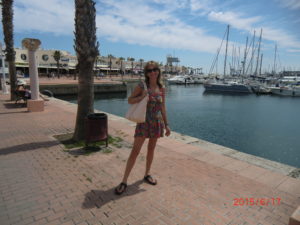 Alicante, called the City of Light by the Romans, is what we call an easy port. There is enough to keep you interested but not enough to wear you out! Basically there are a few main attractions and everyone dashes to Castillo de Santa Barbara. The fortress offers impressive views across the city. But leave that until later or get there fast to miss the queues for the small lift up. Remember photo ID with your date of birth on it, if you want the seniors deal, (you have to be over 65) if you have that you can walk past the first queue and into the tunnel. The queue is for those young enough to have to pay.
GAME OF THRONES TAKE ON DUBROVNIK OUR ANGELS & DEMONS TAKE ON ROME
Cruise Doris Visits Subscribe. Thank you
Alicante is a city and port in Spain on the Costa Blanca, so the beach is a very good idea! There is a great facility in the sea for the kids, see the end of our film. You are also just a tram ride from Benidorm if you are missing the UK already. Alicante has a long seafront walk between palms which has 6.5 marble tiles. It is a famous evening promenade, but you will do it during the day with stalls and sellers. At the end of the promenade, if you turn right there is a great church if you like churches, our Lady Of Grace. The streets around the Ayuntamiento, a plaza area have many restaurants, tapas bars and cafés. This is a place to walk and relax and do very little in the sun, except drink and eat some very nice ice cream.
Please subscribe to the Doris Visits YouTube channel here
Works by artists including Dali, Miro and Picasso are on show at the Museo de Arte Siglo and there is also an archaeological museum. There is a Dali statue in City Hall which is free to look at and features in our film. So, what is there to do in Alicante, well quite a lot for the adventurous.Alicante Walking Tour. One of the local trips on offer is a 2-hour walking, drinking and eating tour with a guide, which can be done exclusively at a cost, or there are group walking tours that come in around £30 which include: Santa Barbara Castle, elevator, Cathedral, City Hall and the historical city centre. Afternoon tours find the Cathedral and City Hall closed). These tours are many and seem to leave every hour. See our advert for City Guides or book onboard ship.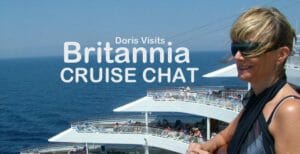 Alicante Segway Tour. There is a Segway Tour of the city with is around £30 – £35. Day and sunset tours are offered. It is with a guide so you will get to see much the same as the walking tour but with less effort and stopping. See our Alicante guides adverts they will introduce you to what the city has to offer. Please book your next cruise through Doris Visits using our links.
The Doris Visits page on dress code, why, how and should I?
Be aware that if you book these with a local operator and your ship does not dock, which can happen at Alicante, then you will lose your money. Take phone numbers to cancel or arrange pick up. If you are on a Mediterranean cruise it is likely you will do Barcelona next, then maybe Corsica or Cannes or Monaco, then La Spezia for Pisa or Florence .. then on to Rome. See our whole Mediterranean section under destinations and watch your cruise and get in the mood before you go. Please share with fellow cruisers.
You can also get to Southampton Cruise Terminal by coach so, so cheaply have you ever considered it? Doris Visits allows you to SEE THE CRUISE BEFORE YOU CRUISE THE SEA.
How about reading one of our adventure cruise ship crime novels written by the team here at Doris Visits who have written movies and TV until these books.