There are certain performers who make magic happen, Adam Allinson is one such entertainer. You may know him as the crow's nest evening pianist on the Britannia, the choirmaster, or the man who does Les Misérables musical theatre workshops and now is starting workshops on The Greatest Showman. He is a great friend at to us here at Doris Visits and we are hoping he will do more for us. His workshops are aimed at all ages and abilities and is a great way for people to experience the power, passion and melodies behind smash-hit musical phenomenon such as this. Adam was born in the Northeast of England and trained in drama and dance. He then qualified in Musical Theatre Production with Trinity College London and has an impressive list of productions to his credit. He has also worked with Rambert Dance Company which showcased at Ripon Cathedral.
Aurora Ship Tour Azura Ship Tour Britannia Ship Tour Arcadia Ship Tour
https://www.youtube.com/watch?v=bsI4vHL09MI
Adam Allinson official web site – hereTour of his main ship – the Britannia all areas tour – here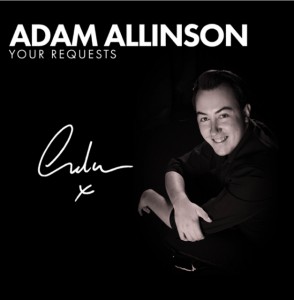 Adams own Album is out now, and if you didn't get a chance to purchase one while on board, here is the link.
Or click the album cover.
If you want to follow Adam on Facebook click here – Adam Allinson Facebook
Chat Britannia and Adam here on the Britannia Britannia chat site – click here.