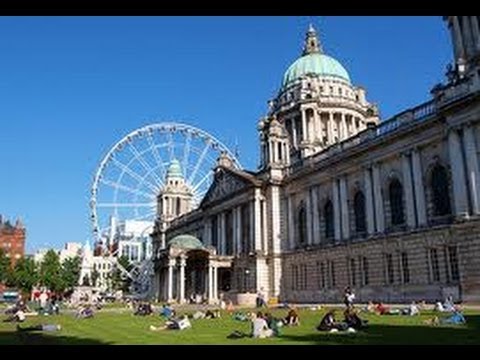 Yes this is where we shot Mrs Brown's Boys the movie although the series had all be shot in the studio in Glasgow; yes an Irish show, produced in London, shot in Glasgow… only the BBC could take diversity that far. It is definitely a favourite show to talk about on the ships and if Stuart St Paul avoids it when on, he gets requested to mention it. The show is legendary, just as Dublin is. There are bars everywhere, and most have live music so it is easy to waste a day just enjoying yourself and seeing nothing. If you need a free Guinness visit the Storehouse Brewery, everyone gets a free drink, most leave it, so there are glasses of beer everywhere for the taking. The gaol is also famous and a must see, but apart from the buildings, the literature, the poetry and the music there are the tours and the humour. A walking tour is a good idea with a great guide. They are likely to show you all of some of St Patrick's Cathedral which is Ireland's largest church, Dublin Castle, the Irish Museum of Modern Art and the National Museum of Ireland. The city is an easy place to walk, and due to the one way system it is easier than driving or parking. Said and Elizabeth are causing there on the Adonia late 2017. The Adonia is now sold to Azamara cruises so we wonder which ship will be given this route.
Azamara Club Cruises – Late Deals we have found – click here
Aurora Ship Tour Azura Ship Tour Britannia Ship Tour Arcadia Ship Tour
Cruise Doris Visits Subscribe. Thank you
If you are worried how to choose which cruise, which ship and where to go, take a look at our how to choose a cruise blog. Please follow us on Facebook and Twitter and share.