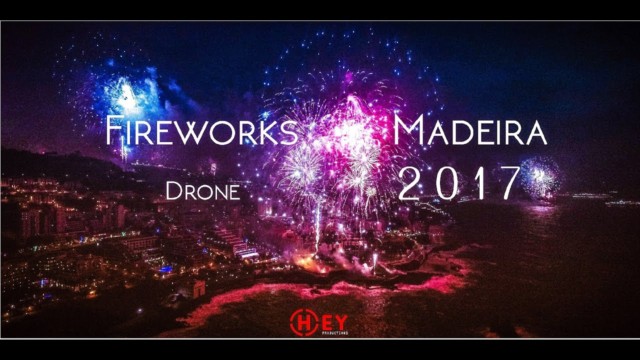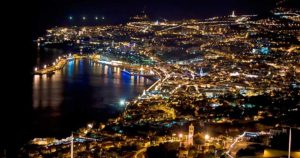 Renowned for being one of the top New Years' Eve destinations, and maybe the top for cruisers, Madeira is normally on the Canary Island's route. It is Portuguese and mainly Christian so Christmas is special, the streets of Funchal get beautifully dressed with thousands of lights. Even outside Funchal, almost every lamppost will be dressed up. However, on New Year's Eve, they go crazy. Crazy, Crazy! Fireworks and activities make Madeira Island one of the most amazing places to celebrate New Year's Eve. So much so, that people travel there just for this celebration. The curved bay acts as a huge theatre with barges in the bay shooting a massive firework display into the sky. Whether you watch from the beach, a bar or the ship this is one of the star places to be on New Years' Eve. And who wins that prize this year? The P&O ship Ventura. Take a look at our Madeira films. Toboggan or sleigh ride. The Botanical Gardens. Madeira Guide.
Sydney Australia is also always popular. Don't forget the Christmas markets will have vanished.
CRUISE INSURANCE CAR PARKING DEALS ONBOARD ENTERTAINMENT
These are fireworks at Funchal, shot by a drone.
Cruise Doris Visits Subscribe. Thank you
If you are new to Doris Visits Cruise TV then welcome, we invite you to comment at the end of our blogs, and ask you for follow us on here on www.DorisVisits.com and like us on Facebook and subscribe to our YouTube Channel to get the best from us. We are always looking for social media persons to help us expand so drop us a line anytime at [email protected] PLEASE SHARE
SEE THE CRUISE BEFORE YOU CRUISE THE SEA
Essentials – cruise travel labels and our cruise crime novels – oh, and the seasickness bands.
The Port guides here on Doris Visits are a great way to remember your cruise and share with your friends. The crime novels are a whole new experience. You may not have been to the ports in the novels, you certainly won't have been to the parts of the ship they use. All the cruise crime novels will make you feel like you are in the adventure and on the ship – dodge the bullets and stay out of the romance. Ship and cruise accurate, the novels are a great way for new cruisers to discover a ship too. Please share the Amazon link. .CRUISE SHIP HEIST https://amzn.to/2GKQBIp
QUESTION: If I travel and I am more than 24 weeks pregnant am I technically un-insured and liable for all the bills?
ANSWER: Check with your insurance company and lawyer before you travel, but it appears all the companies say no travel.
Its Christmas – you could be in the Caribbean!
Cruise Doris Visits Subscribe. Thank you
Enjoy Cruising, and please share our great Port films on our Doris Visits Youtube Channel
Powered by GetYourGuide. Become a partner.
If you came here because of its Christmas title, don't be disappointed. Our Christmas joy published in November also includes the Kew Gardens Light show, Bath Christmas Market and Christmas Markets at the Southbank and Bankside as well as the lights in Oxford & Regent Street and Liberty's windows.