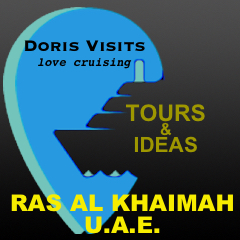 Tours we collect and show you will give you an idea of the place you are visiting. They are all vetted by the Get Your Guide team, and do offer some independent options. Ship tours will be available and you will recognise them from your research here.
Research our Arabian and Indian ports.
HAIFA, Israel LIMASSOL, Cyprus PORT SUEZ, Suez Canal ABU DHABI, UAE AQABA, Jordan ASHOD, Israel DOHA, Qatar DUBAI, UAE SARJAR, UAE RAS AL KHAIMAH, UAE KHASAB, Oman MANAMA, Bharain MUSCAT, Oman SALALAH, Oman SIR BANI YAS ISLAND, UAE MUMBAI, India MORMUGOA, India MANGALORE, India COCHIN, Kerala, India
Independents
Swan Hellenic is now owned by G-Advertures – very different approach to cruising.