The currency on ships is cabin space. So husband and wife speakers are a bonus, the same with dance and bridge instructors. Keith and Nancy Appleyard have been regular cruise ship speakers since 2010, with contracts on several cruise lines including Cunard, P & O, Fred Olsen, Saga and Viking.
Keith bases his talks on his experience as an Intelligence Officer during the Cold War – 'Life as a Spook' – and brings the topic up-to-date with talks on cyber espionage.
Nancy is a social anthropologist with talks on body language, propaganda and many other topics concerning the way we communicate with each other. Nancy is currently writing a book to go with her lecture series.
Aurora Ship Tour Azura Ship Tour Britannia Ship Tour Arcadia Ship Tour Oceana Ship Tour
Both Keith and Nancy get a tremendous kick out of entertaining cruise ship audiences and sharing experiences with such a wide variety of fascinating people.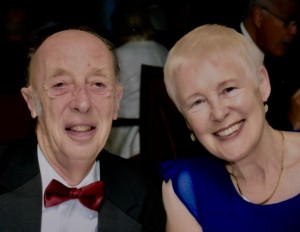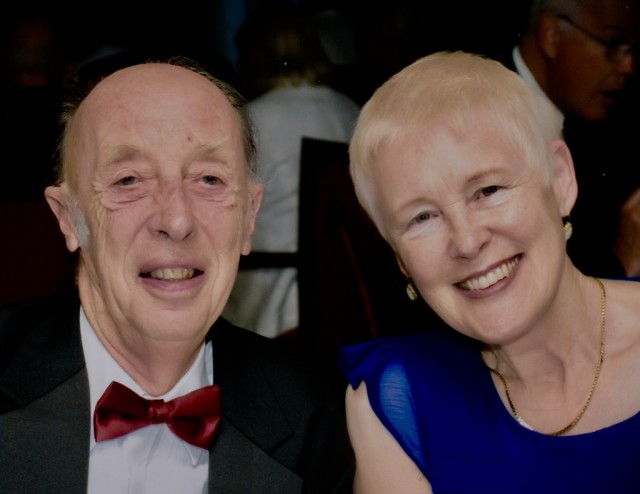 We caught up with them on the Ventura, and they certainly enjoy life at sea. Like so many academics, their office can be anywhere and they use the time to work when not on stage lecturing. Keith was leaving the Ventura, driving to Newcastle, and getting on a Fred. Olsen ship. Like all jobs, it becomes a job, a rollercoaster and lecturing is no exception.
ATHENS METRO ATHENS ICE CREAM ATHENS GUIDE ATHENS HORSE+CARRIAGE ATHENS PLAKA CRETE GUIDE THE VERY SPECIAL RHODES ROME DUBROVNIK ZADAR VENICE NIGHT SAIL AWAY
The sea was rather rough on that cruise so although they were scheduled to do a 5 lecture tour, the ship missed the Greek Islands and they were asked to do extra lectures. Such is life at sea. Most lecturers are expected to be able to do at least five lectures, appear if asked on the day time TV show, and focus where possible on the destinations.
If you cruise with Cunard or Fred Olsen, or P&O or Viking, we have chat sites where you can catch up with other cruisers and share knowledge.
Research and chat – Our new Ships menu has every ship from every fleet – Find your ship's chat site + share your pictures + experiences to help others
The reason we ask if you would kindly follow us on Facebook and Youtube, is because they both have magic numbers, which if we hit them, allows us to use more facilities which makes life better for you. So please follow Doris Visits and spread the word. PLEASE SHARE